Volkswagen Campervan Travel Jigsaw Puzzles
Shipping:

Free UK Delivery on Orders Over £30
Description
Take the Campervan away for the weekend, chill out next to the camp fire passing the time by solving these great travel puzzles.
Each set includes two different coloured VW Campervan designed puzzles, they are even shaped like the classic campervan too! Complete with a fantastic matching storage tin keeping all the pieces together, dry and safe ready for your travels at a moments notice.
Great fun whatever the weather, jigsaws are perfect entertainment to stay occupied and engaged. So whether a new game for the family holiday, this portable travel set is the ideal companion for journeys, holidays and getaways, or even just a quick hit of jigsaw fun at home.
Product Information:
Volkswagen Campervan Travel Jigsaw Puzzles.
Two Different Travel Puzzles in the Tin.
One Red Campervan Puzzle and One Orange Campervan Puzzle.
Product Features:
Volkswagen Travel Puzzles Set
Two Different Mini Puzzles Included
Campervan Shaped Storage Tin
Red Volkswagen Campervan Design
Wipe clean lightly with a damp cloth
High Quality Cards
Officially Licensed by Volkswagen
Not Suitable for children under 3 Years Old (Small Parts). We recommend 5+ years only.
Product Dimensions (Approx):
VW Storage Tin: TBCcm(L) x TBCcm(W) TBCcm(D)
Red Puzzle: TBCcm(L) x TBCcm(W) TBCcm(D)
Orange Puzzle: TBCcm(L) x TBCcm(W) TBCcm(D)
An essential part of any camping holiday or long journey. Keep boredom at bay even on the rainy days with this set of VW Campervan Travel Jigsaw Puzzles.
Please Note: Not suitable for children under 3 years (36 months), due to toy containing small parts posing a possible choking hazard.

Please Note: We recommend 5+ years only.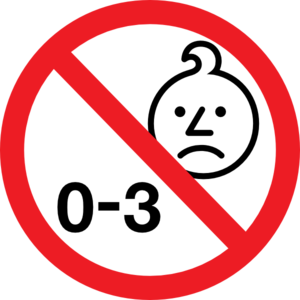 View All
Close